Capone's Dinner Show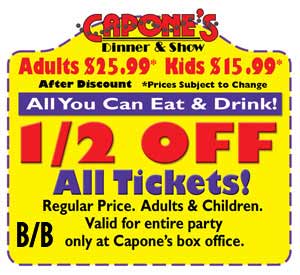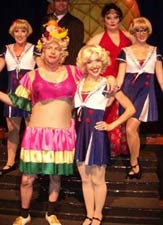 This unique show has been bringing people back to the Central Florida area for years. From the moment you walk in you will be greeted through a picture frame in the wall, after all you are being taken back into a room full of wanted men and women. You are lined up against the wall with your family where you will get your own mug shot, nothing better than to get you in the mood with these known old fashioned gang members.
You are escorted to your table by one of the many mobsters, dames and characters that participate in the daily show. Getting to speak and enjoy your meal with the many stage show entertainers is part of the tradition that has kept people coming back for food and fun over the years! After being seated you are offered the chance to enjoy one of the night's biggest festivities, the open buffet. Mamma knows how to cook for her boys and when it comes real Italian food she can "fatten you up." With some of the greatest Italian cuisine to offer Capone's knows how to make your night a special event.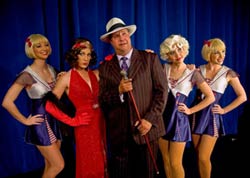 But don't let that be the only thing to draw you in, we haven't even gotten to the best part! Capone's is a Dinner Show, which means while you eat your delicious meal you are entertained at the same time! Turn your eyes to the stage and get ready for comical act after comical act! These performances go on throughout the night after you watch singing parodies, funny skits and even a great storyline. You see, Capone wants to own West Side, but neighboring gangs stand in his way, will he be thwarted?
Menu:
Unlimited Drinks: